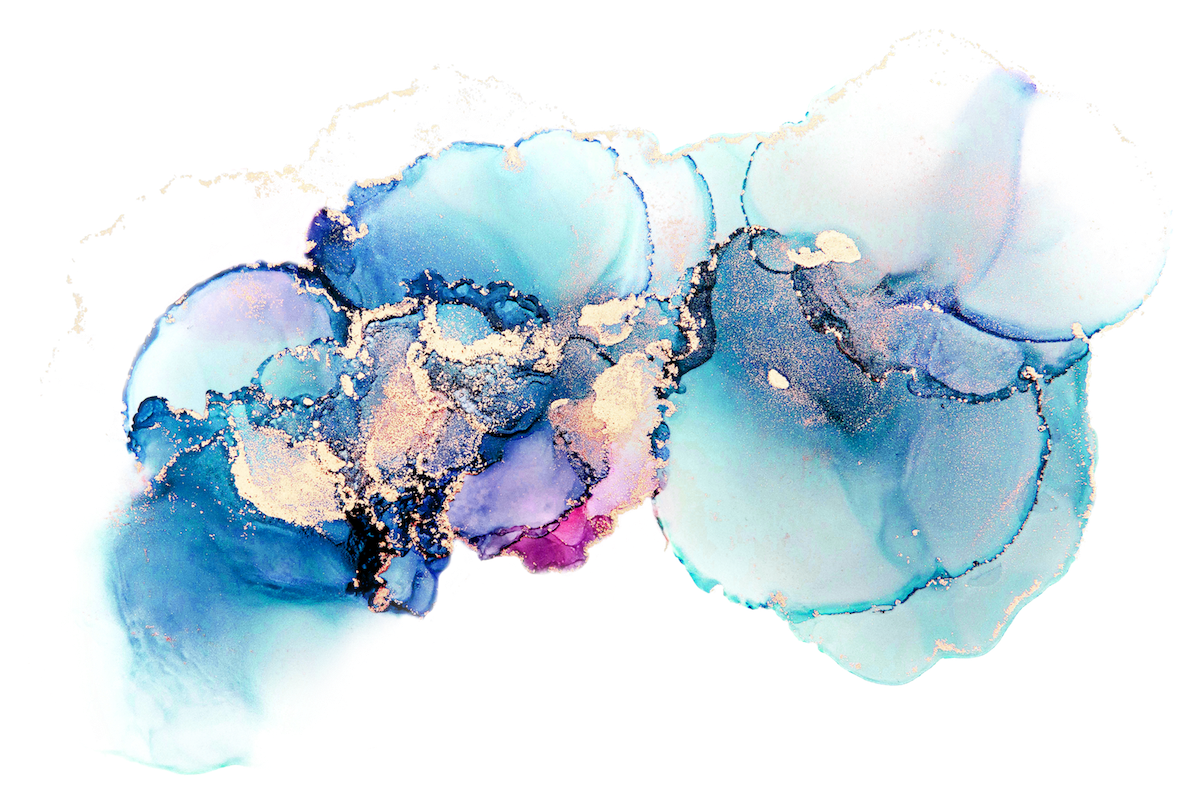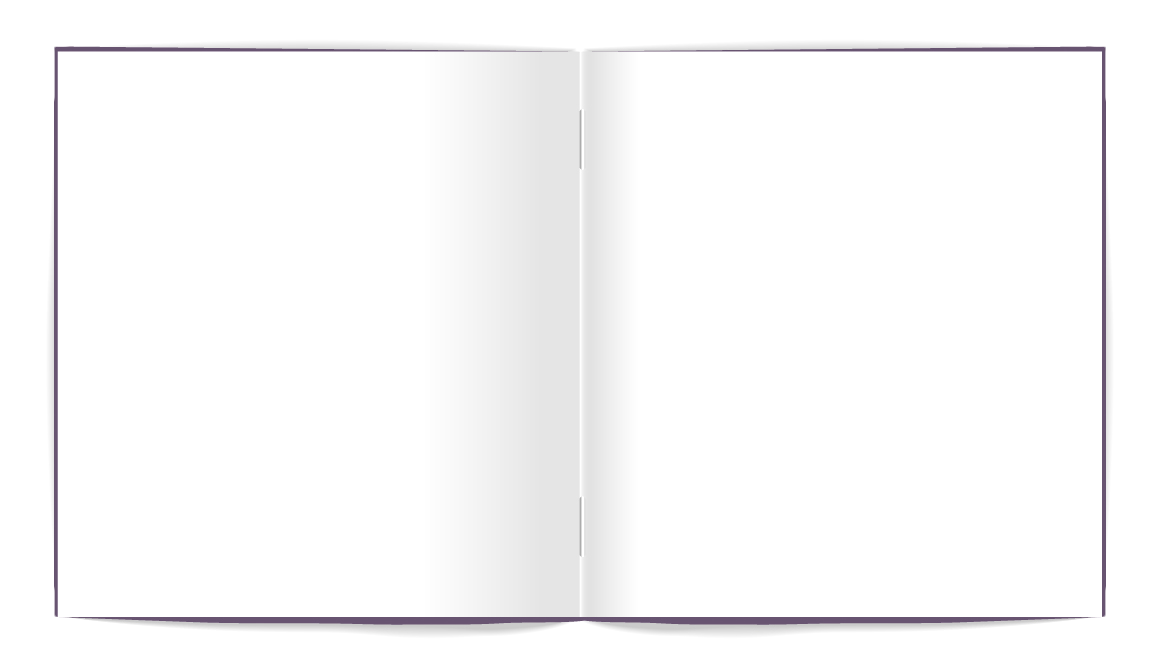 for the woman who is ready to turn the page.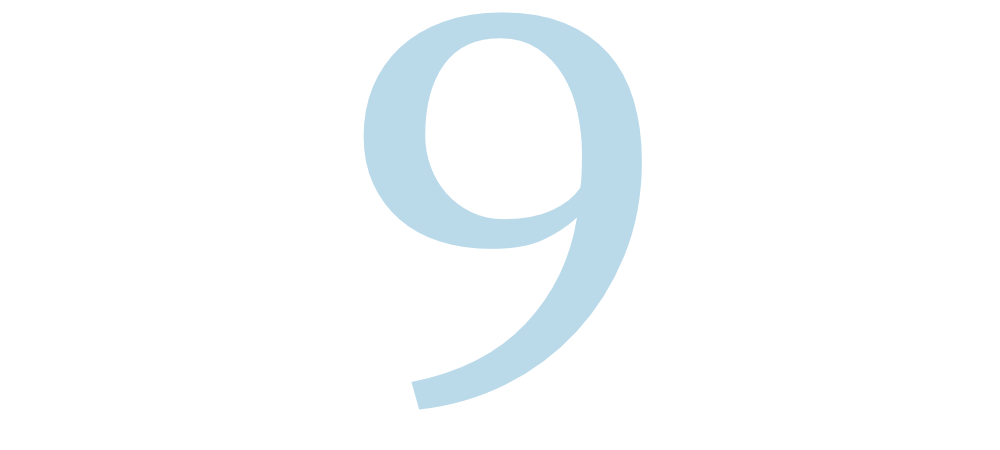 women share their deeply honest stories of transformation to inspire your rising.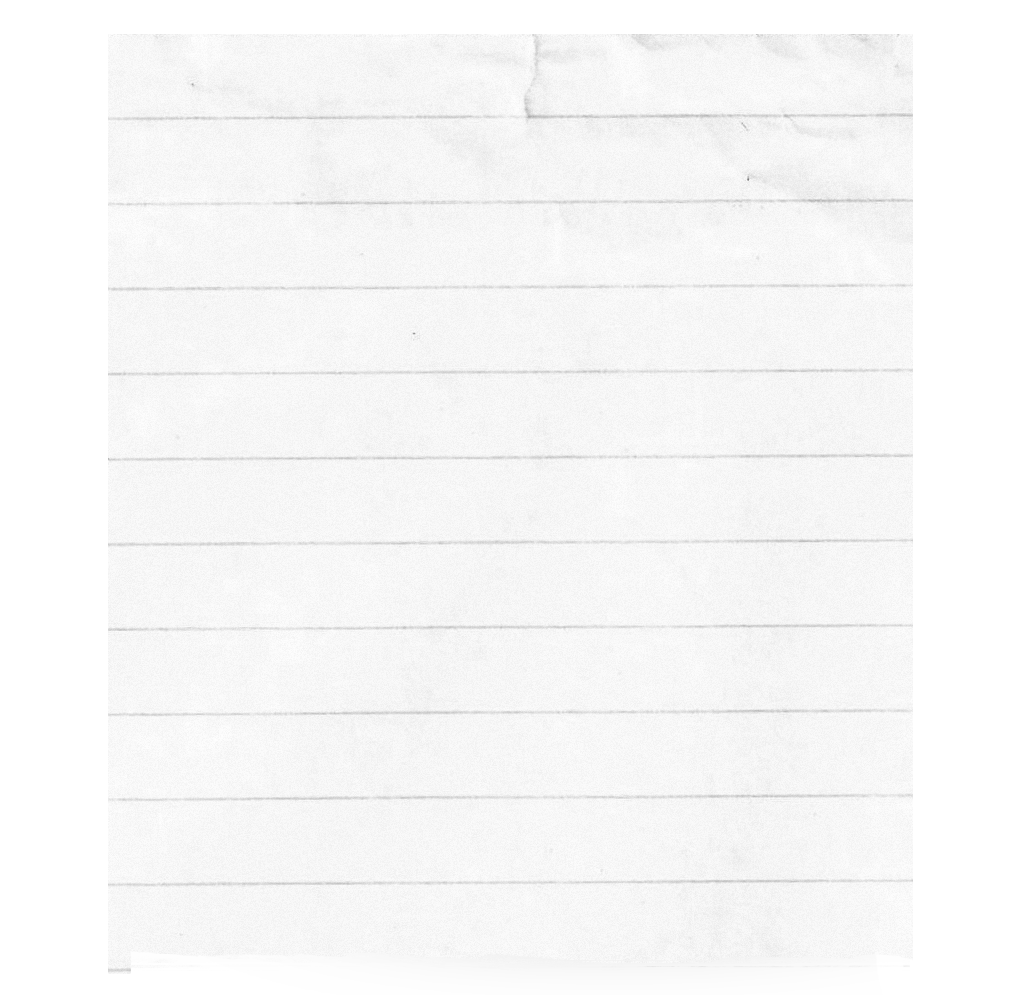 "owning our story and loving ourselves through that process is the bravest thing we will ever do."

We have long known the power of a story, one that moves you, finds you in the moments where you feel alone, and invites you to rise courageously to the next chapter of your own story.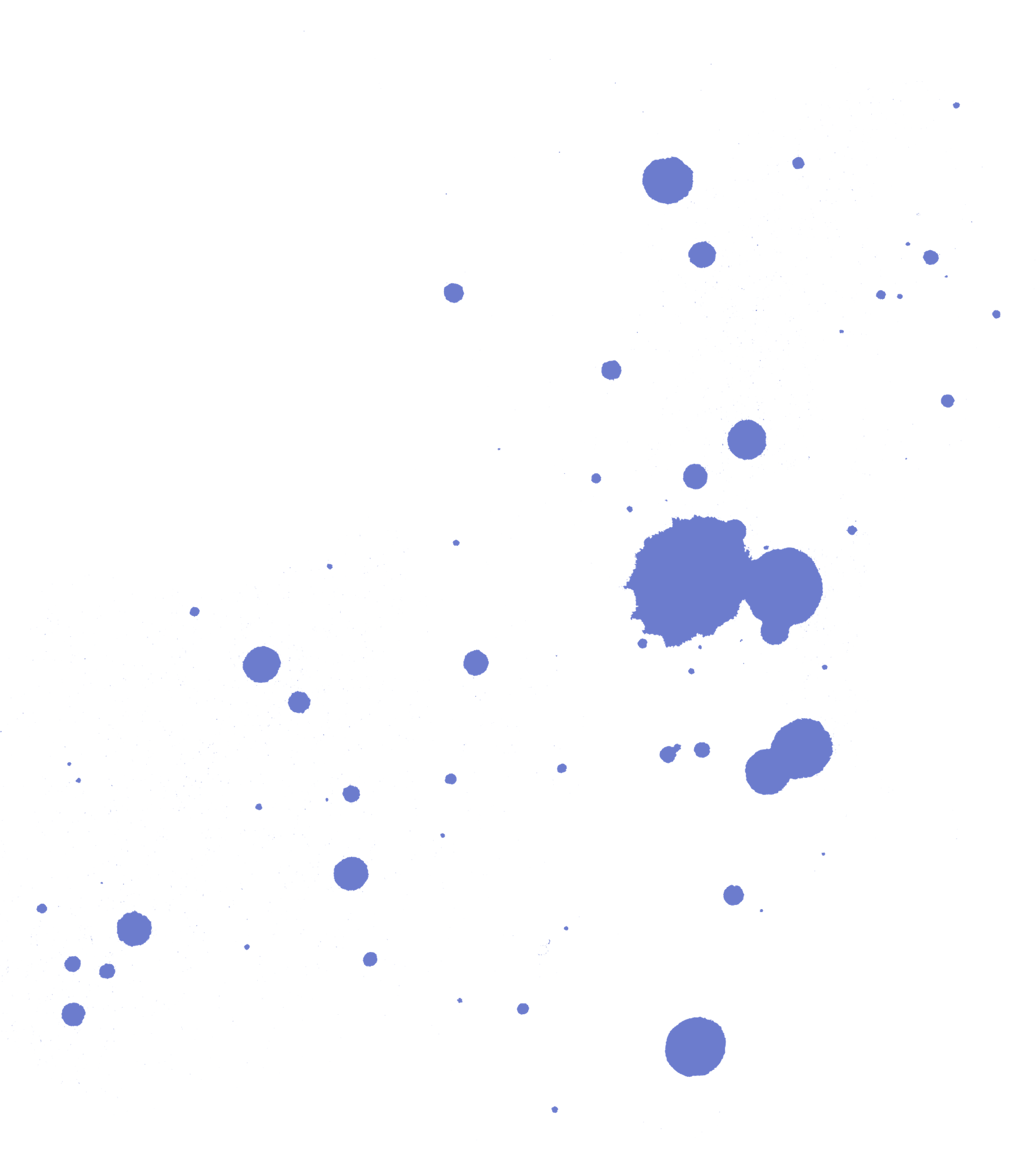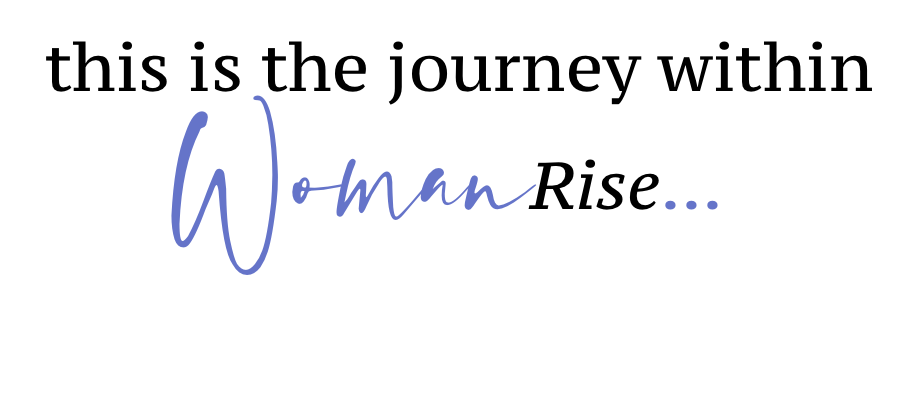 9 women's paths through trauma to triumphant transformation
9 raw, unique, and deeply impactful stories
9 invitations for your rising
Let the words take your hand, leading the way, igniting your passions, showing you how to blend these powerful lessons into your own life.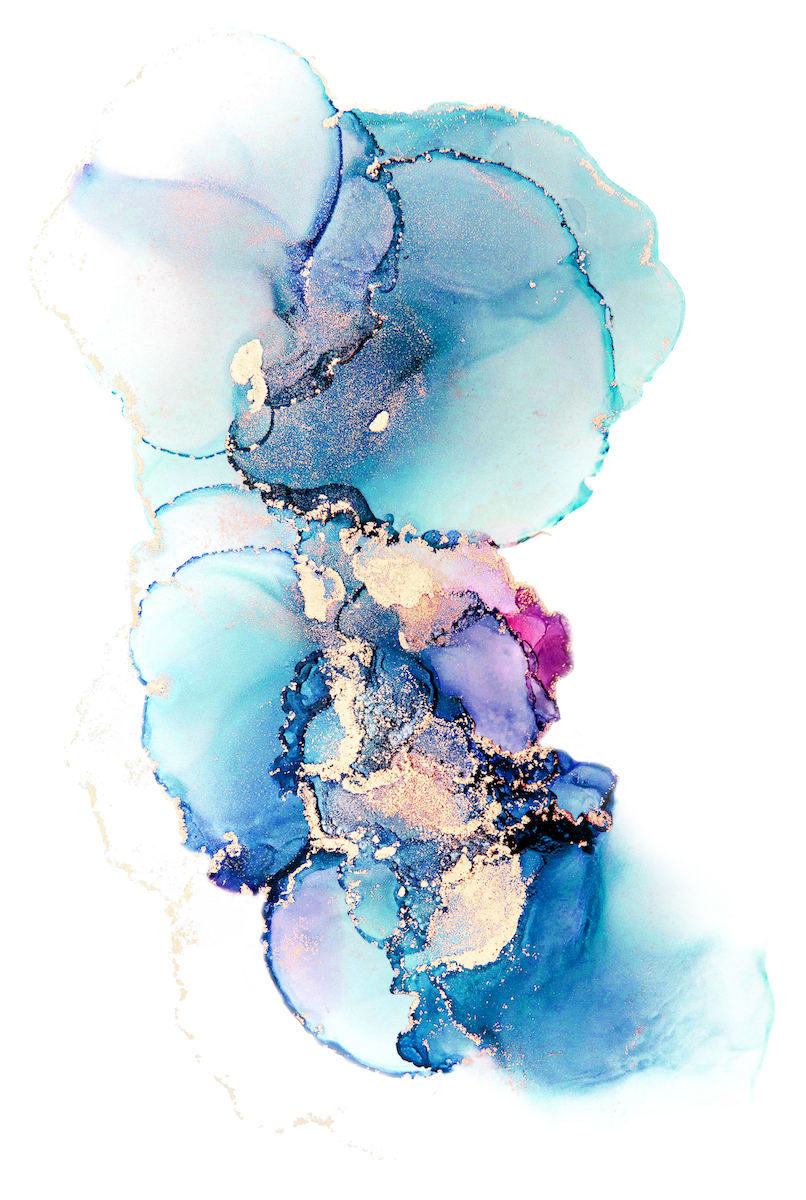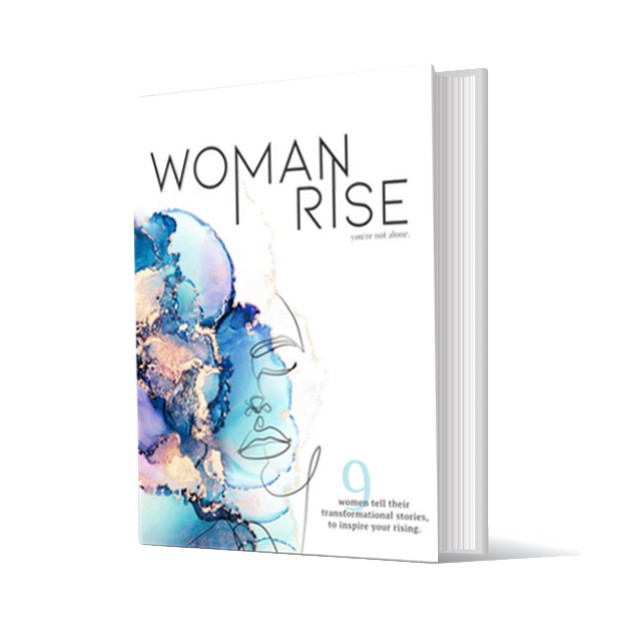 In this world of instant gratification, we're craving connection, depth and authenticity. To be seen, heard, and expressed - unfiltered and unashamed. You'll find that here, in the raw, deeply impactful stories of 9 women who rose through extraordinary challenges. Who speak to you wherever you are at, and remind you of your power, the woman's power to RISE. When they came together, their words inspired something far greater than themselves...Their stories became a movement. Daring you to share your stories, and your voice so that others may rise and share theirs. A movement celebrating sisterhood and individual success, and the rising of feminine, compassionate leadership.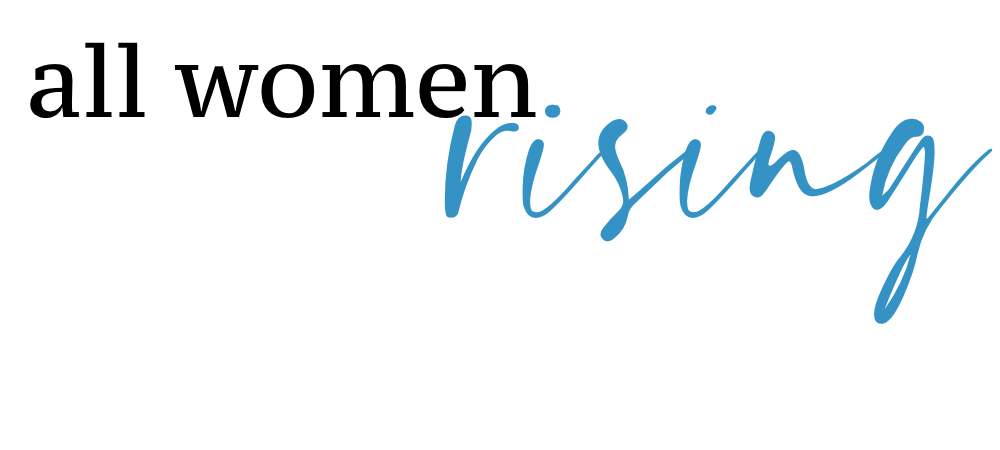 These stories support the weaving of a new social fabric
for future generations.
10% of the profits
from each book sold go to intentionally chosen
women empowering charities each year.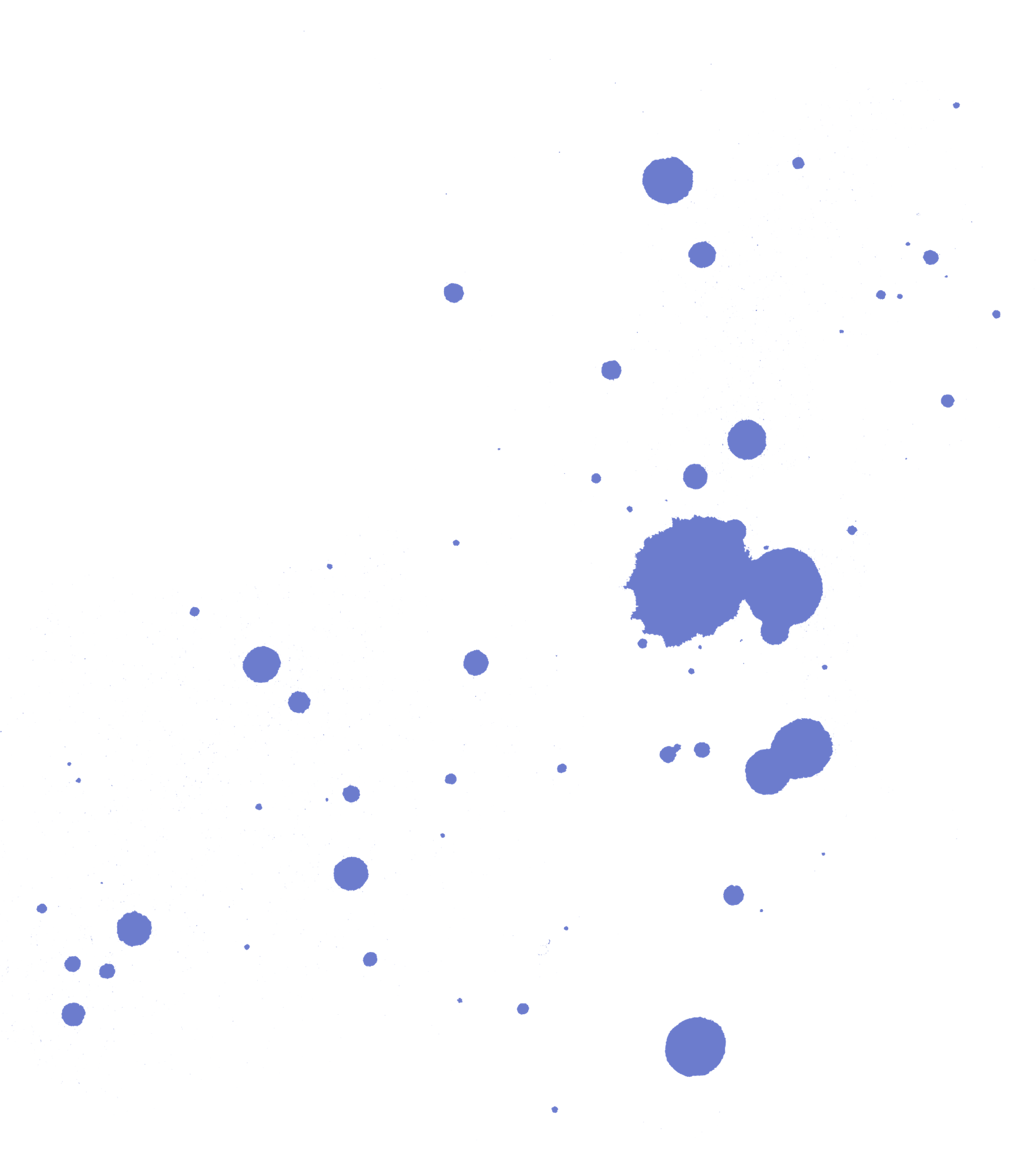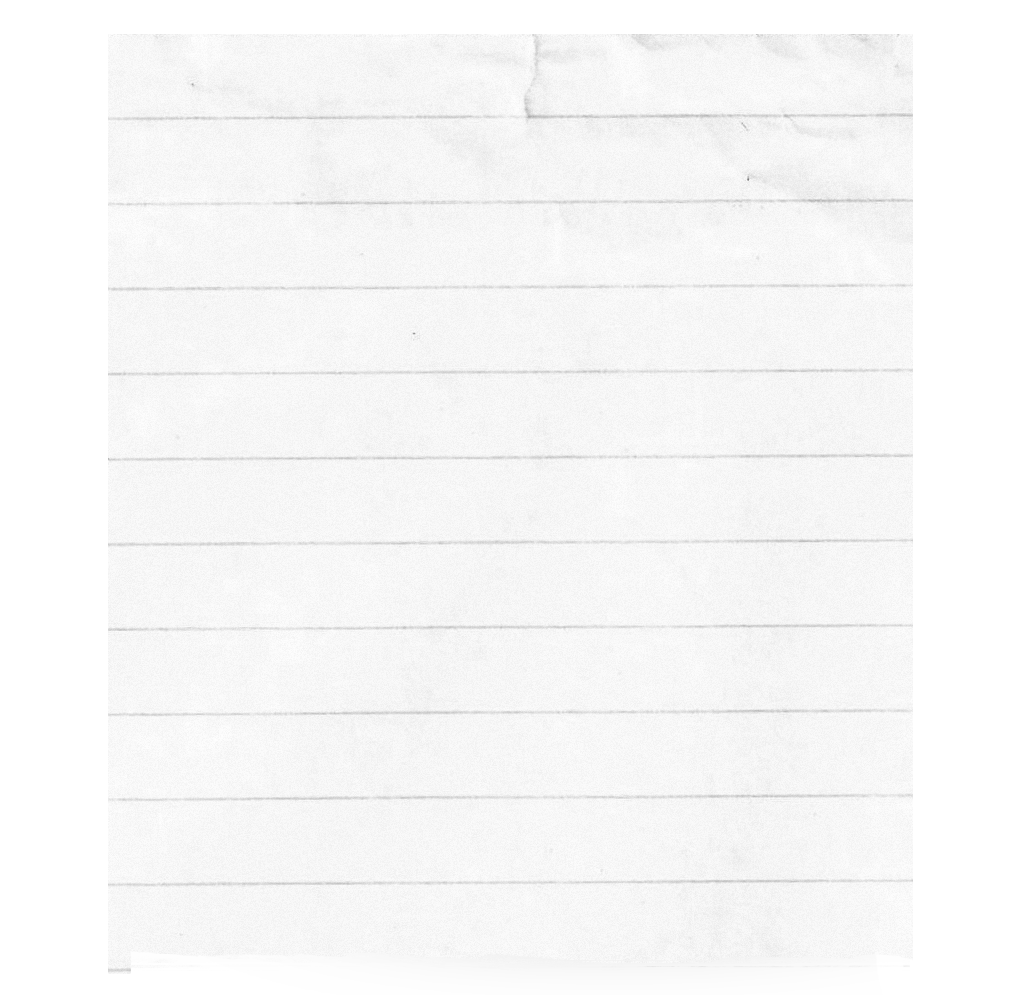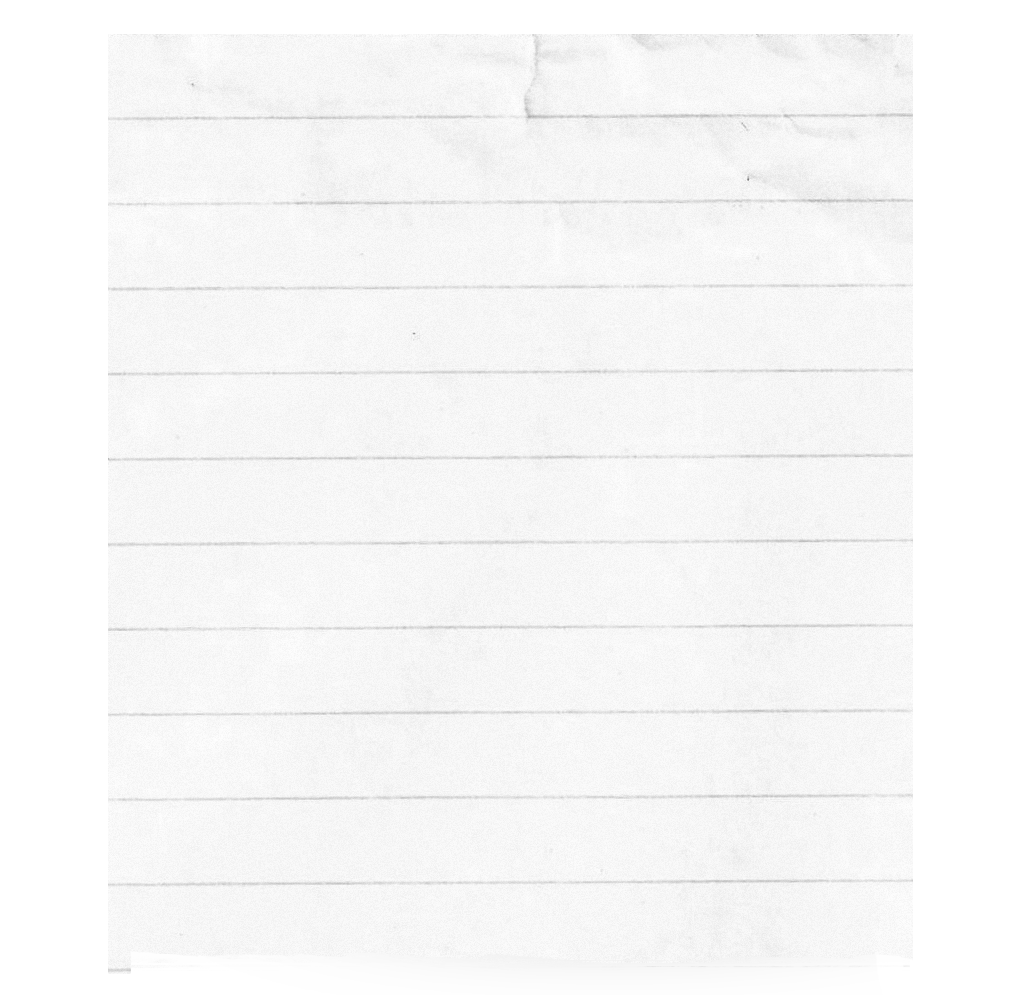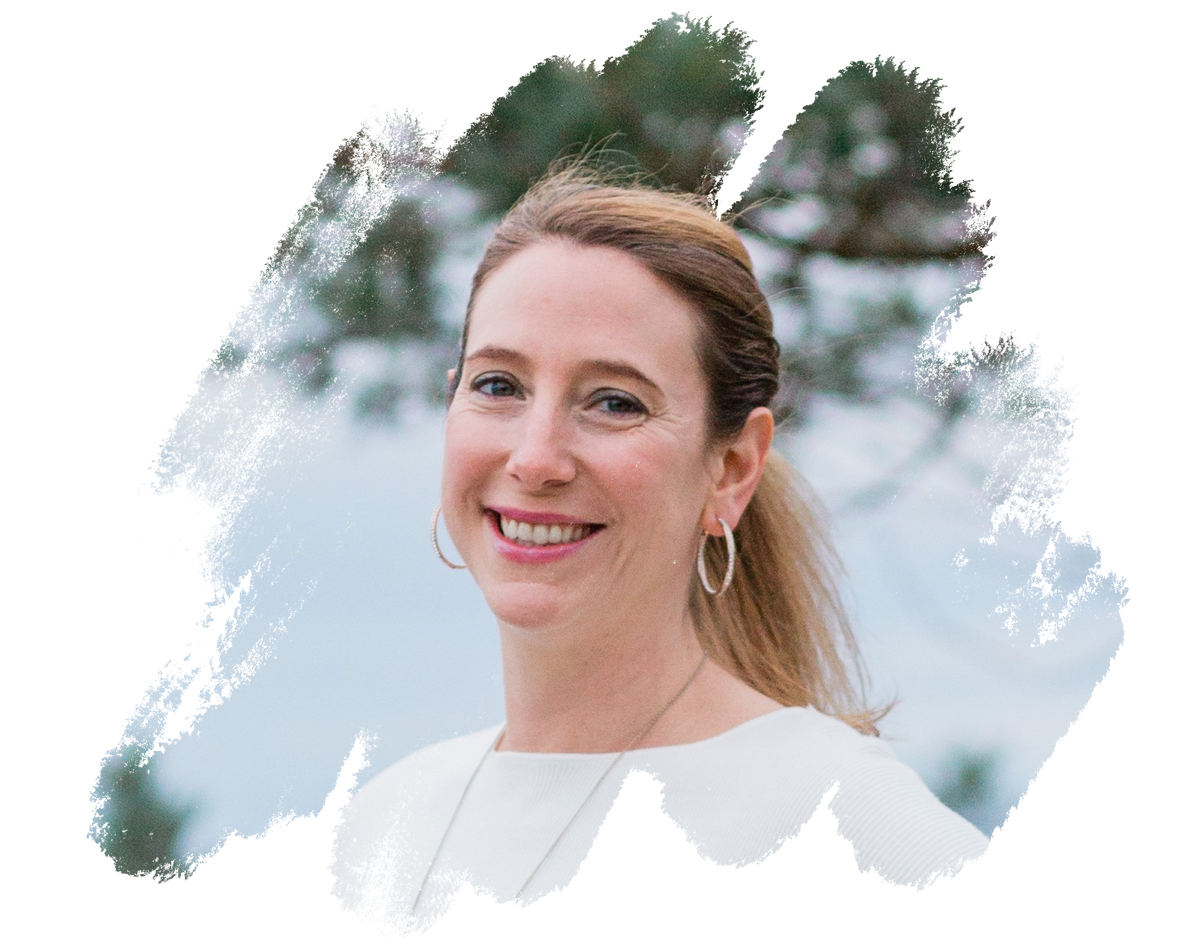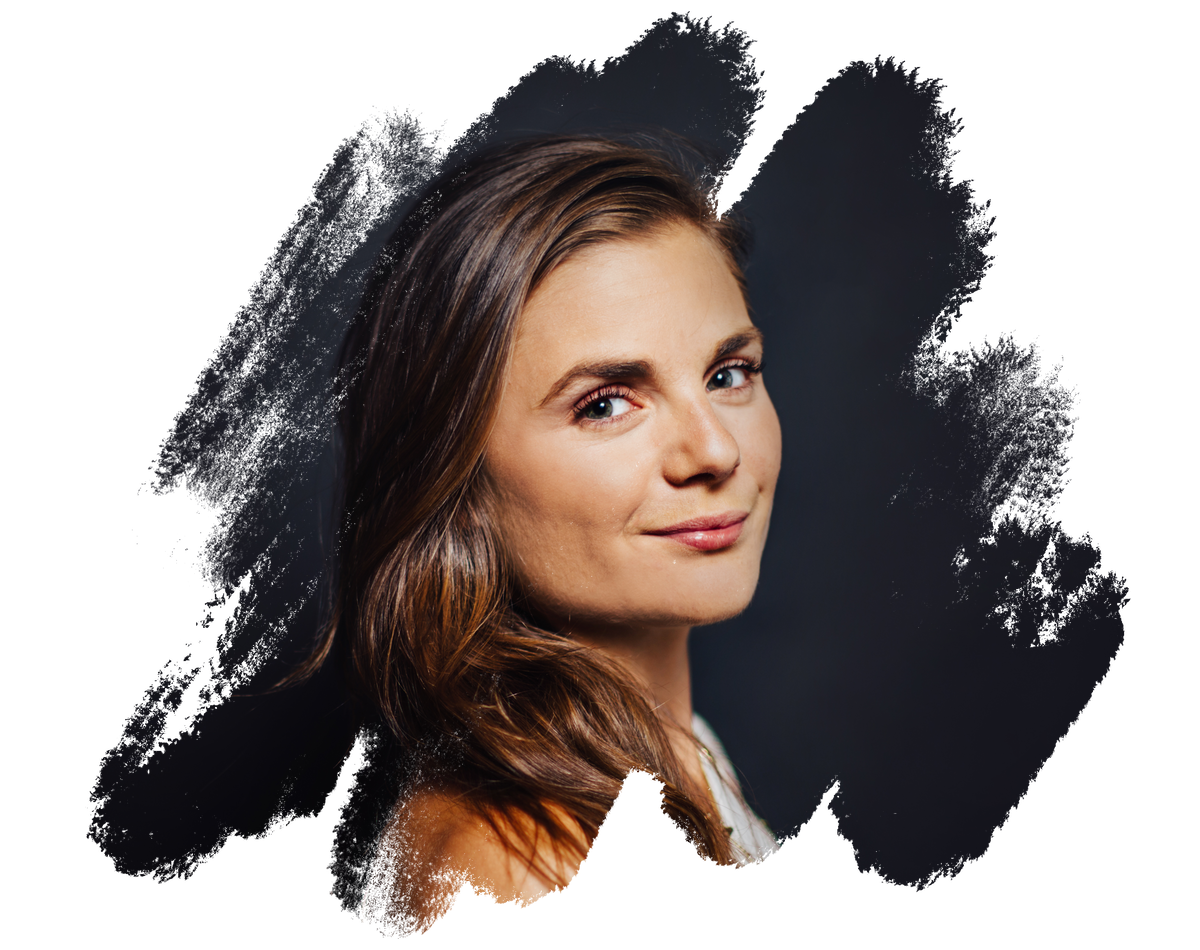 healer. powerhouse. joy beam.

Vicki Holleman is a powerhouse spiritual healer and coach. Vicki knows that whatever you have been through, you can heal and learn the lessons of your past and she hopes that her story reminds you of your own courage to rise. Vicki serves those who have had their spiritual awakening through one on one and small group programs to help them let go of what keeps them stuck and distrusting so they can access true inner freedom and authentic personal power.
poet. priestess. brand builder.
Sanja is dedicated to her own and humanity's healing. But, she never considered the profound healing writing her own story for Woman Rise would create in her life. When she isn't writing and encouraging others to write their story:
Sanja is the Founder, Poet, and Priestess of Shakti - a feminine empowerment and creation company. She is passionate about teaching divine feminine wisdom and leadership to conscious creators and loves sharing the stories of heart-centered entrepreneurs on her Shakti Waves podcast and YouTube channel.
Sanja thrives in building sustainable, conscious, and digital-first brands through her Shakti Brand consulting work.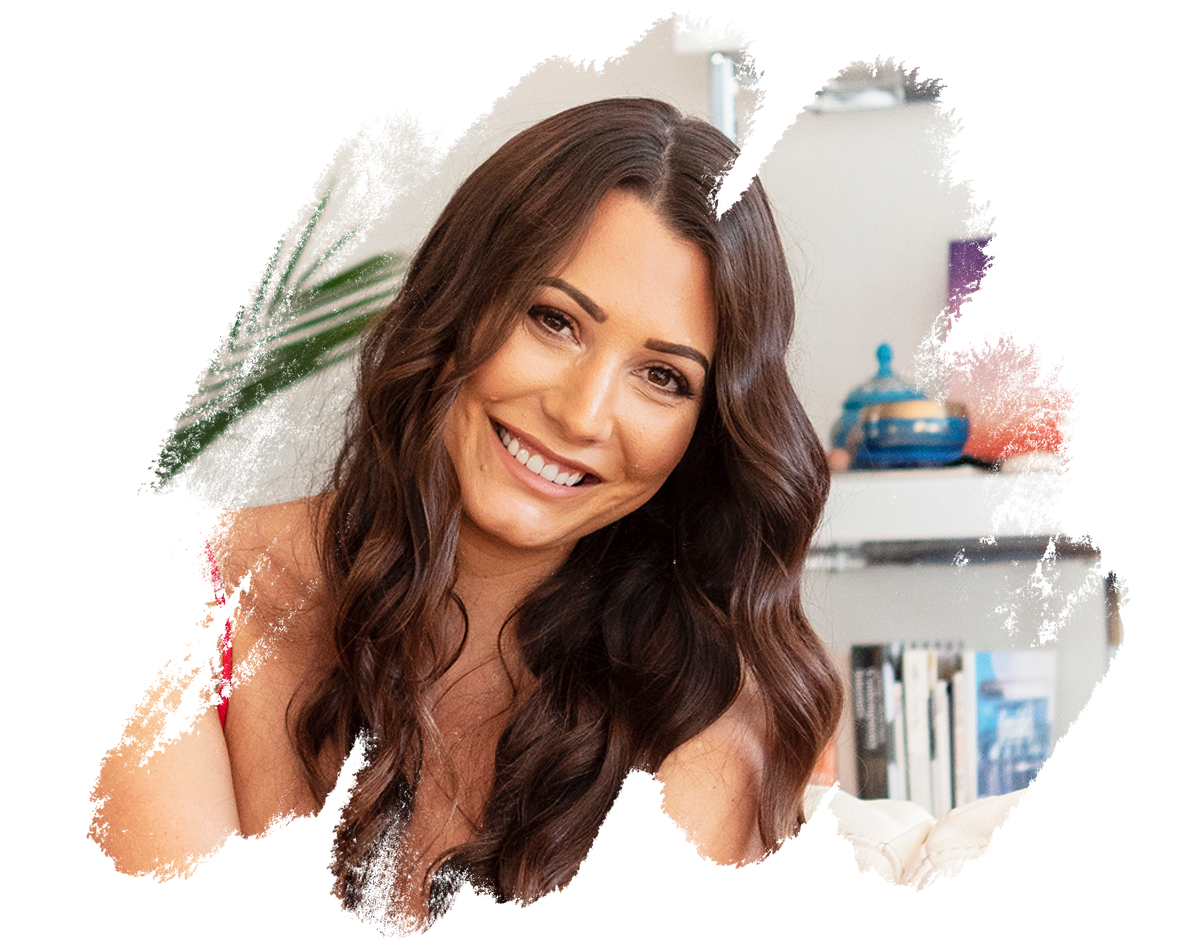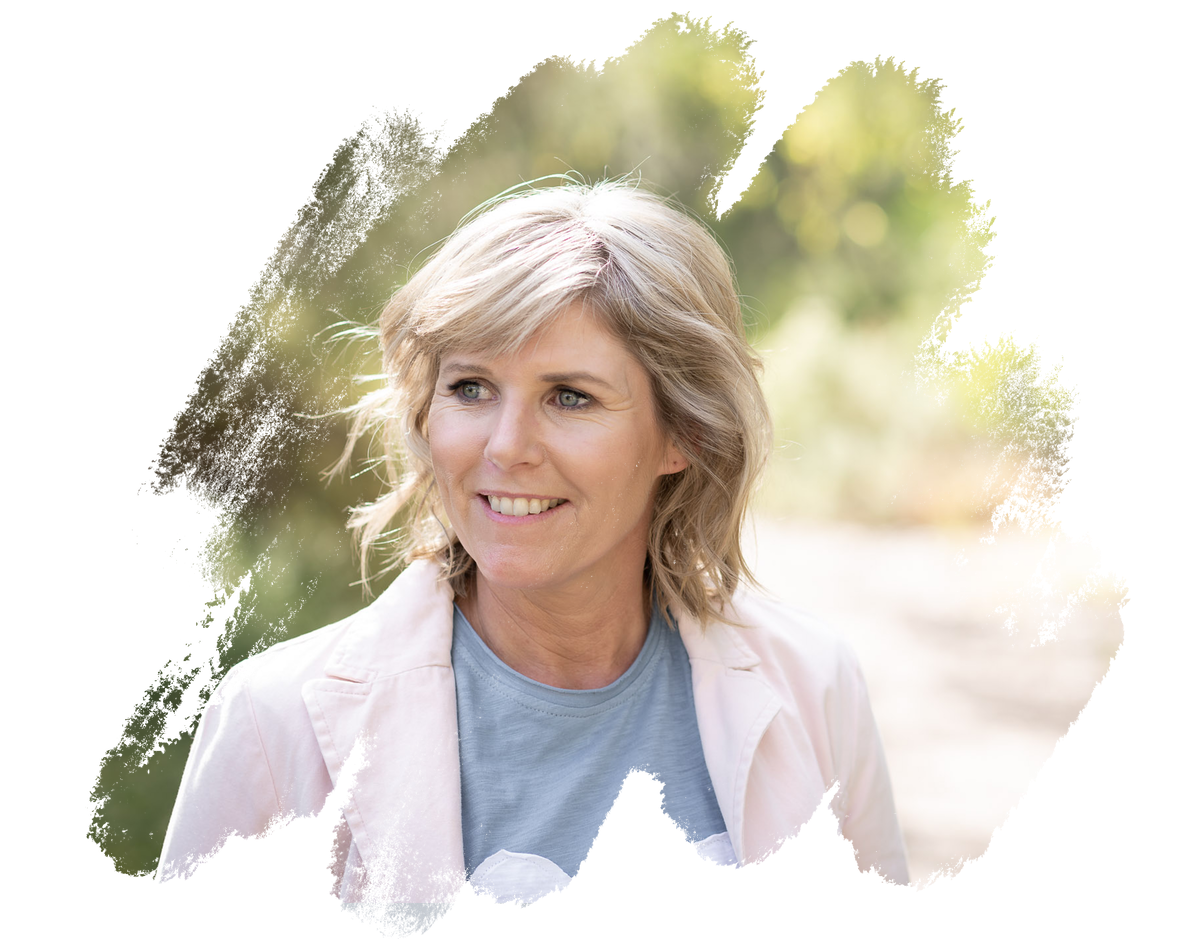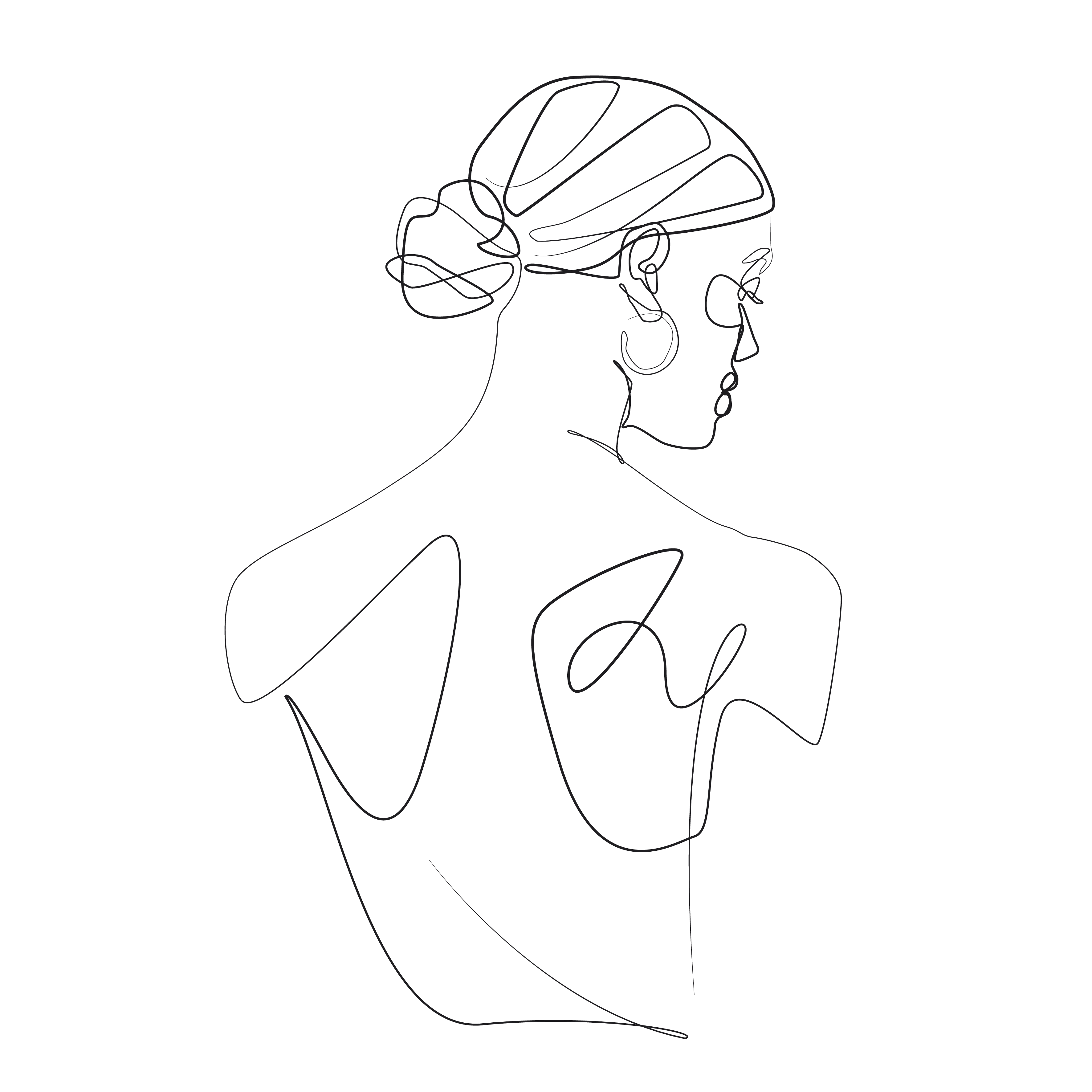 revolutionist. sexual embodiment. truth seeker
A woman on a deep healing journey, just like you. Raw, authentic, real and not afraid to get vulnerable and share her story in the hope that it inspires you to release and heal your own. Passionate about helping and teaching others to reclaim their sexual pleasure as a Yoni Reconnection Specialist, Breathwork Facilitator, NLP & TIMELINE™ Therapist, and Digital Marketer. Tracey offers guidance no matter where they are at on their journey. Tracey is on a mission to create a revolution of women that are financially and sexually free, living a life of choice and have sexcess in all areas of their life.
facebook | instagram | website

word stylist. untamed poetess. soulful storyteller.
Sally's highly intuitive writing was refined in the poetic pages of a scruffy journal, through her career in journalism, copywriting, and editing for print, radio and online, and mentoring from a Neuroscientist, to use her obsession with the brain, emotions and universal laws to blend it all with the energetic power of words too.
She now consciously collaborates with heart-centered change-makers, writing personality-driven words for women igniting their own inner revolution, because they know that creates change way bigger than themselves.
This alignment also allows her to ghostwrite, edit and guide others to bring their incredibly impactful books to life.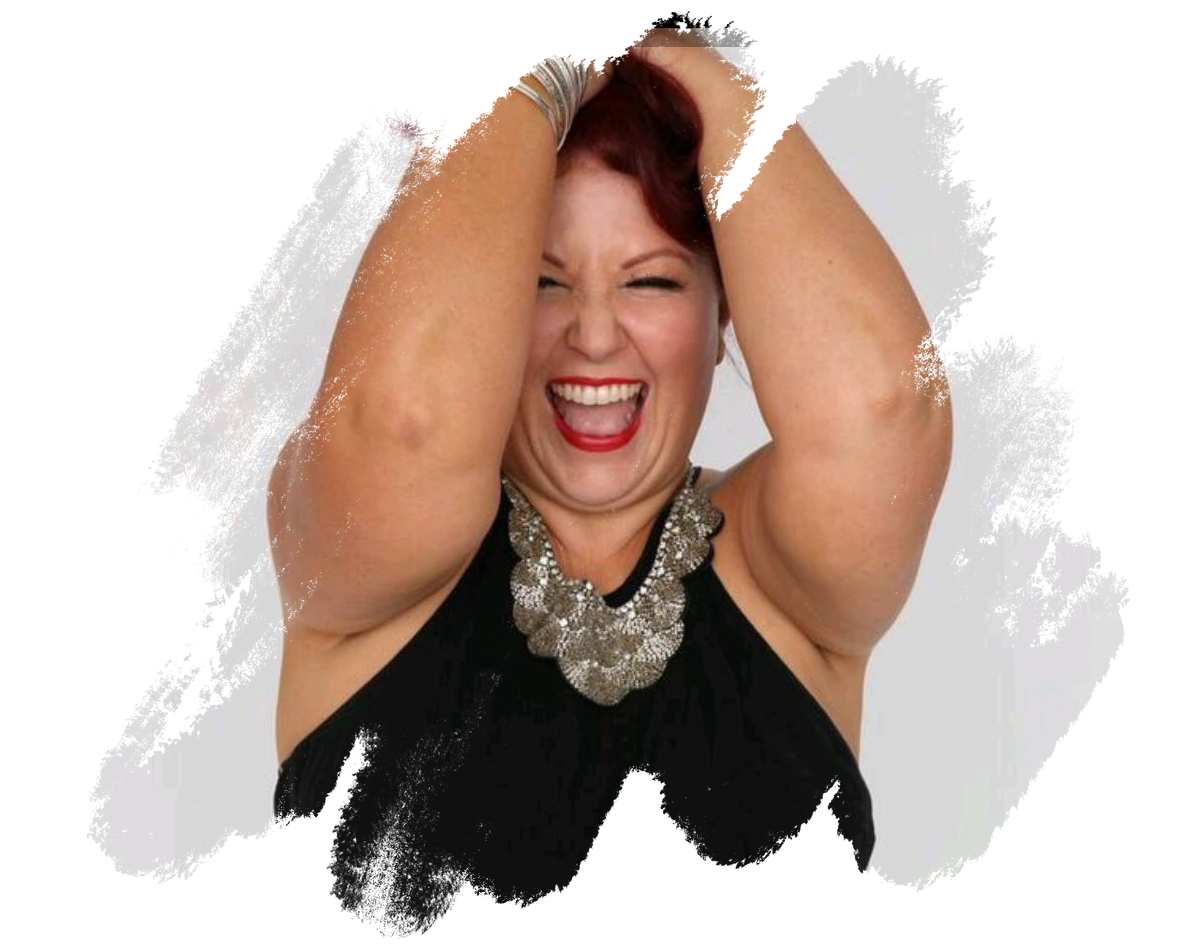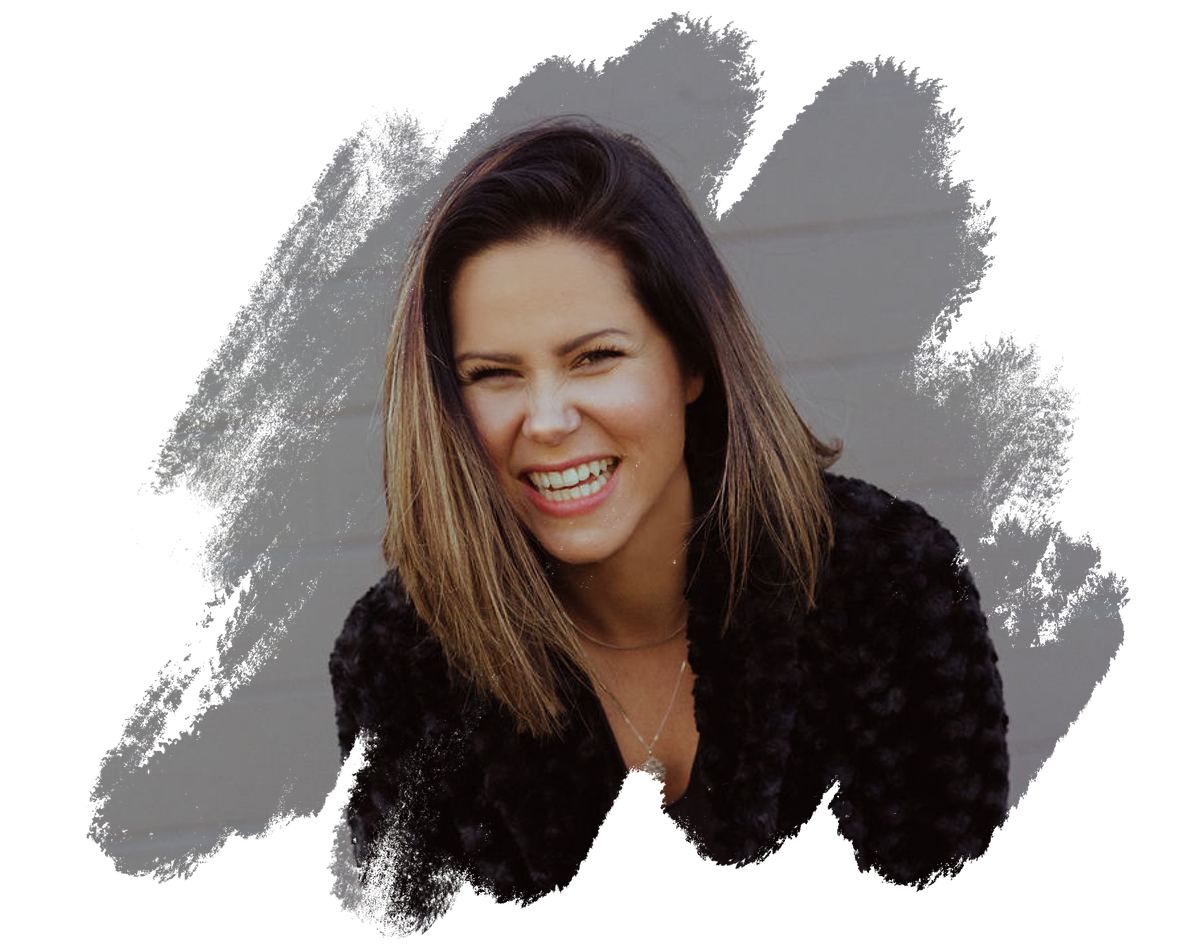 speaker. intuitive healer. empowerment mentor.
Danniele is an international speaker, writer and LOVER of humans. She has an unwavering desire to share her personal journey of being silenced, to guide women to discover their own self, release the fear of their vulnerabilities, and find their own voice through creative expression. To empower them with an invaluable lesson that self-love can help build a solid foundation for their learning, development and self-esteem.
Danniele's highly developed intuition and insight helps women across the globe discover that loving yourself, all of you, can bring deep transformation, peace, love and happiness, on a level that is completely life changing.
artist. creative entrepreneur. mentor.
With a heart for all things fulfilling your mission, and soulful leadership, Stacey Rae is the Host of Lady Talk Radio, Founder of Yoor Media, a Creative Entrepreneur, Guide and Occasional Poet. A past speckled with survival, rock bottoms, and starting over, she now serves Women worldwide to come face to face with themselves, come into supportive community and say yes to the transformation of pain to power and purpose. She brings insight and humour to the often-messy intersection of womanhood, wellbeing, and doing our soul work. Stacey's work is about activating the next level of your personal revolution, monetizing your gifts freely, and guiding yourself to come fully alive to the life you are here to lead.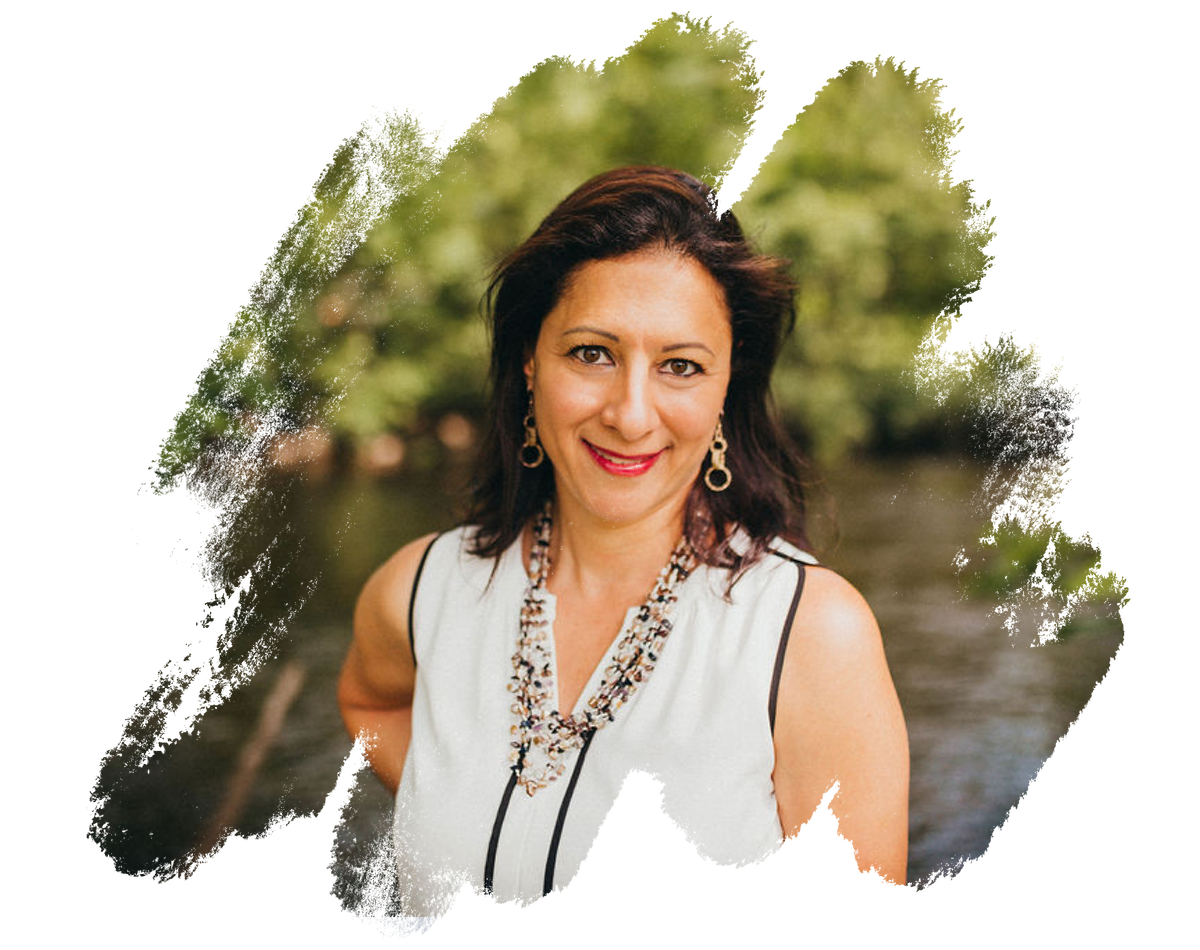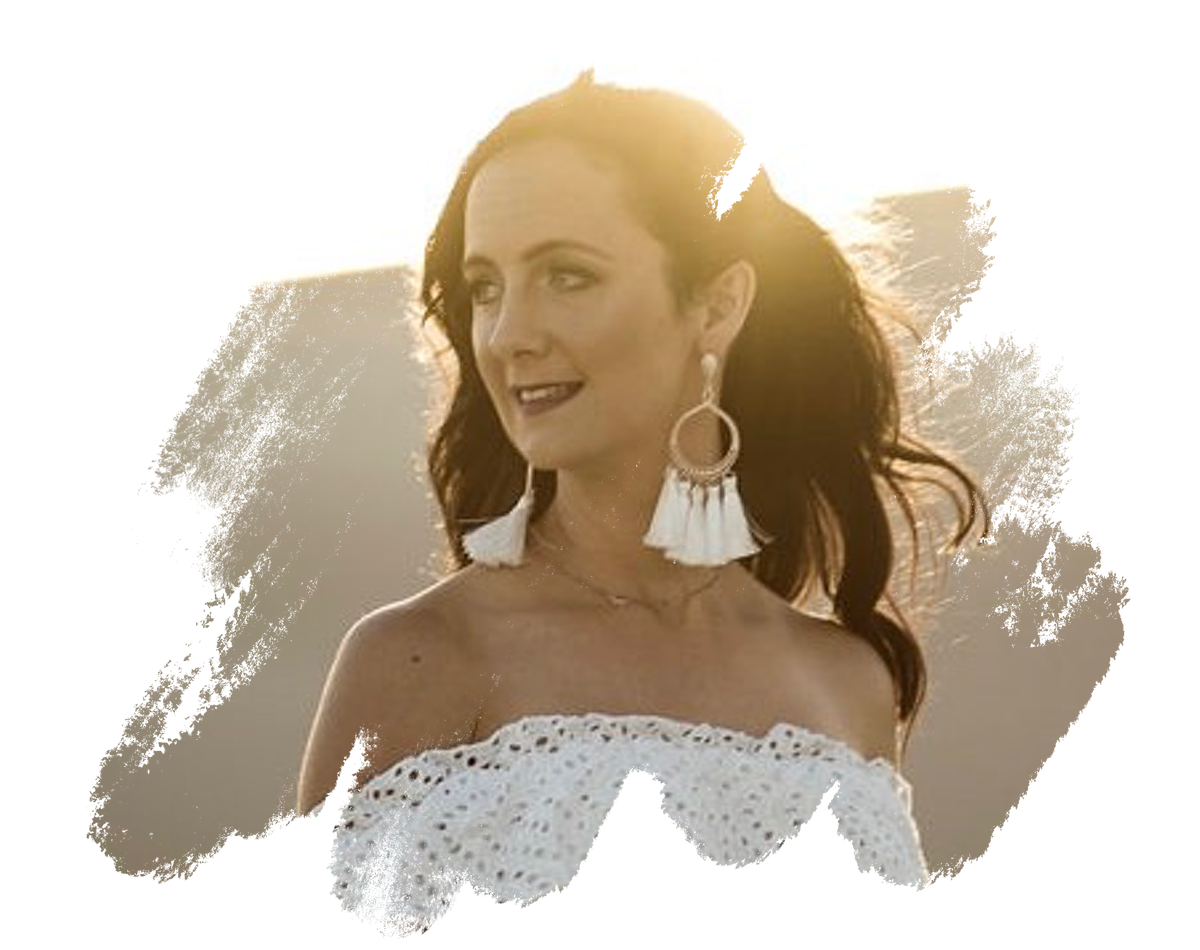 healer. alchemist. empowerment leader.
Patricia helps women transcend their past emotional traumas, setting themselves free from their stories, to become empowered to create purposeful, fulfilling lives.
Patricia is an expert in Emotional Baggage and combines the powerful alchemy of neuro-science and energy healing to guide other women into remembering who they are and living at their fullest potential.
muse. earth mama. conscious change creator.
Inspired by life, earth and humanity, Tara is a visionary at her core.
An Earth Mama to three starseeds, a Mind Body Soul Holistic Therapist, Writer, Speaker, Mentor, Conscious Business Creator, & Change Making enthusiast. Tara is wholehearted and passionate about holding & creating spaces for people to connect, rise and thrive beyond their pain, past & limiting beliefs. Through the art of living, Tara is extremely passionate about shifting the shackles of trauma through self compassion, acceptance and self liberation. Tara believes we are the change we've been looking for, life is art and she honours the courage and vulnerability it takes to own all of who we each uniquely are.
facebook | instagram | website
writing leader. story warrior. shame excavator.
Lynn Denise is deeply committed to helping others share their experience, strength, and hope through storytelling. She incorporates leadership studies with integrity, compassion, and curiosity to help you understand the importance of your life story and the impact it will have. Lynn is passionate about guiding you to refine your story. After creating a safe space for connection, by building trust, she uses proven motivation and goal setting techniques that apply uniquely to you. Like a book doula, she will help you through the many stages of the writing and publishing journey. By working with Lynn, you will create, write, and publish your book.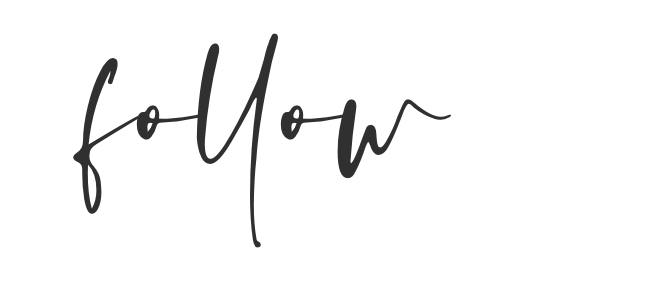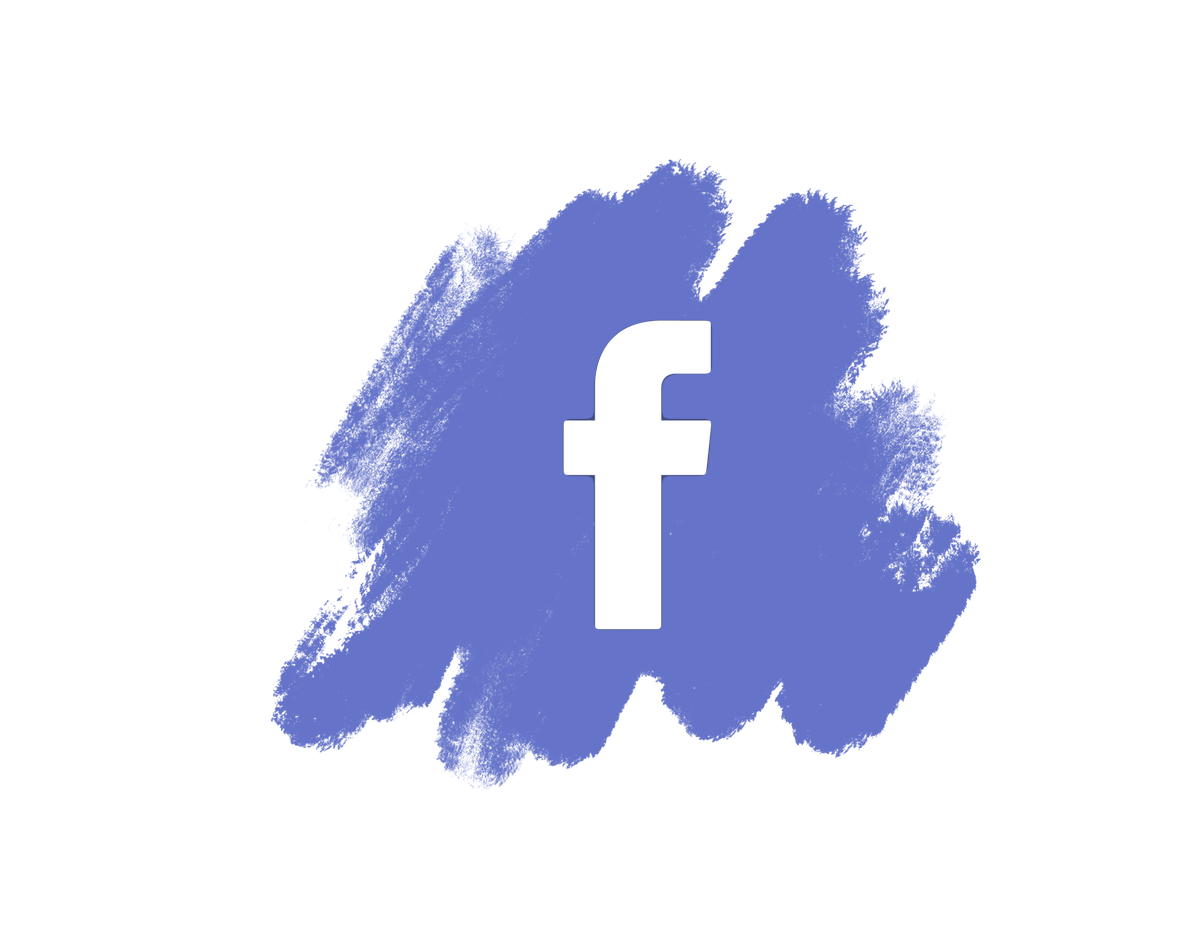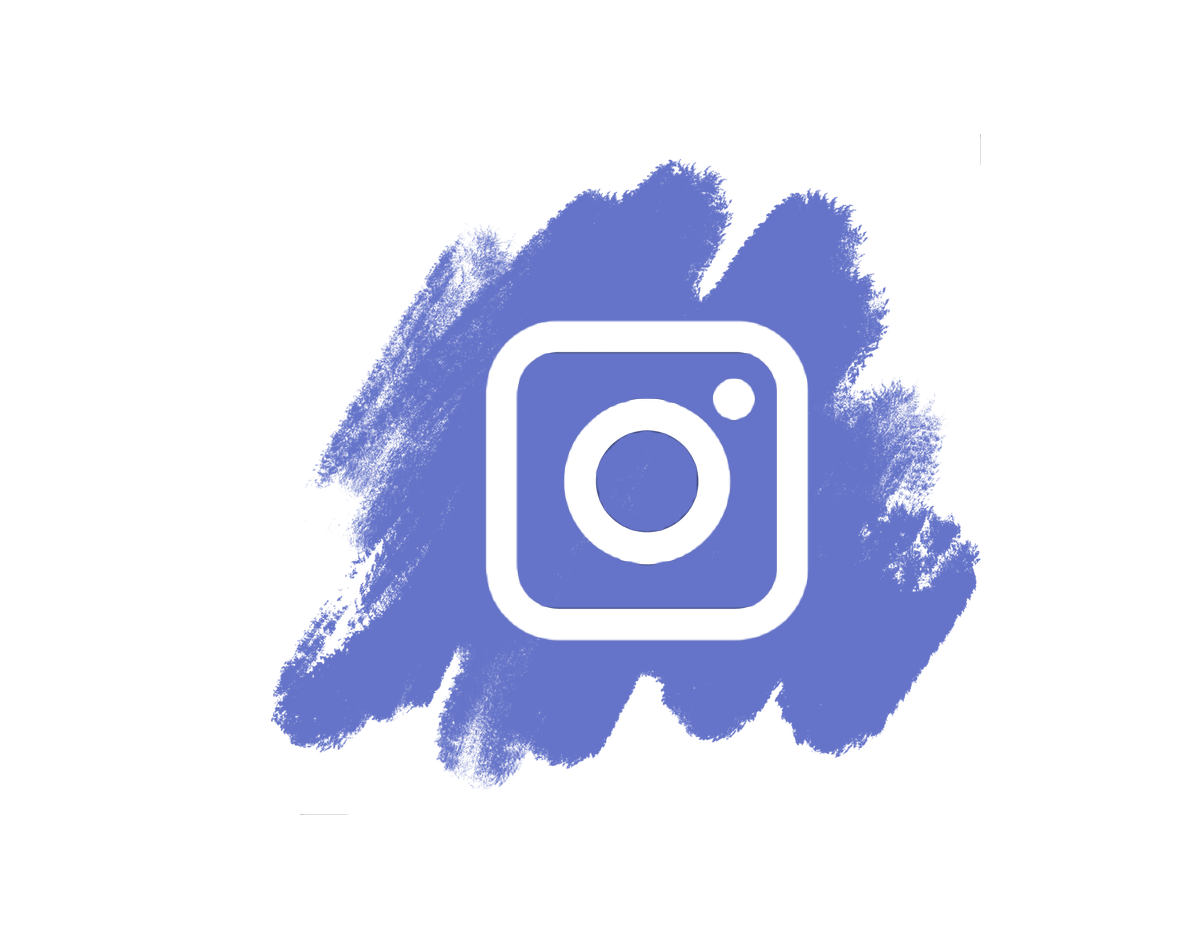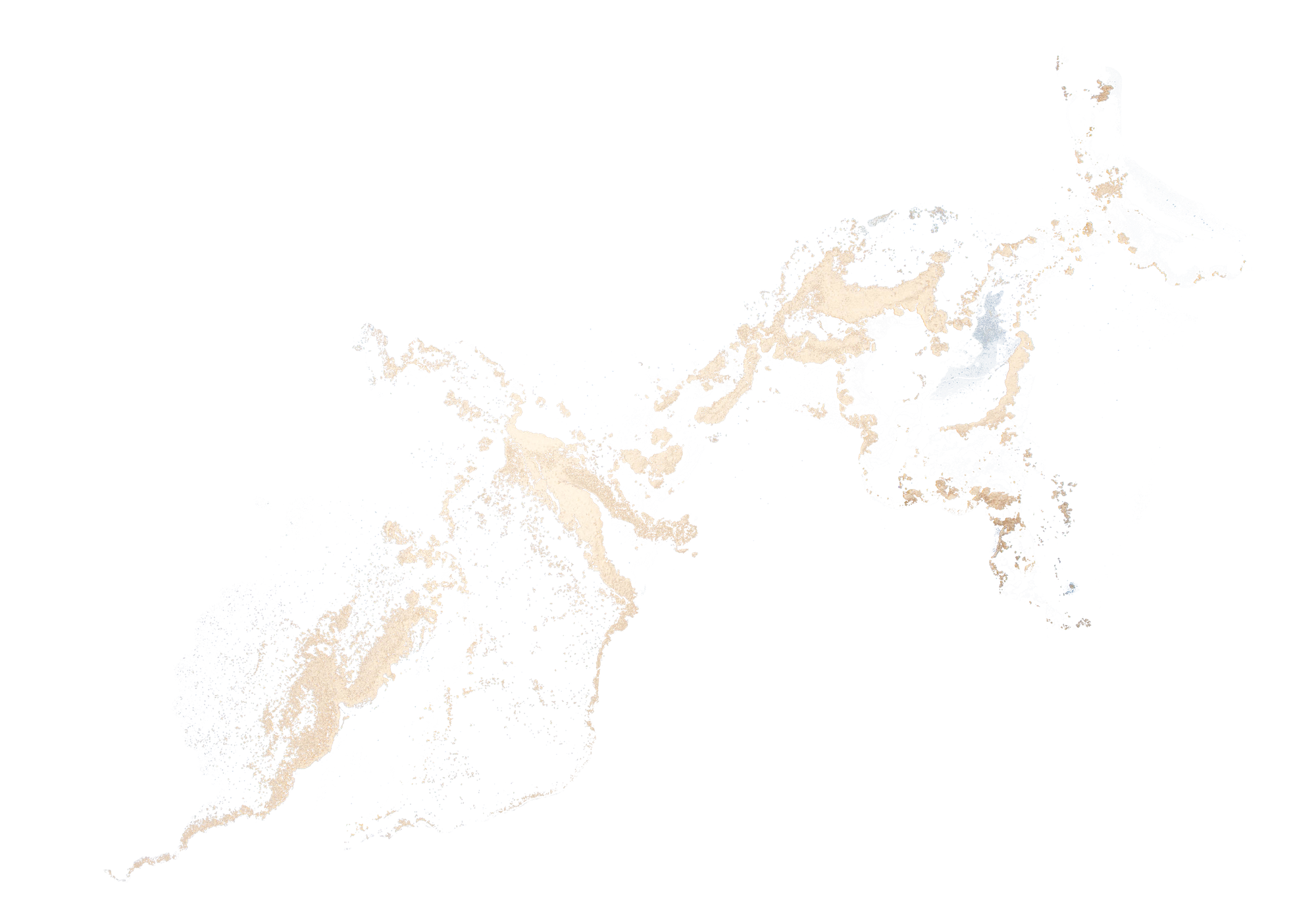 Purchase your own 21 page
#WomenInTheWork Digital Workbook to go deeper while reading Woman Rise!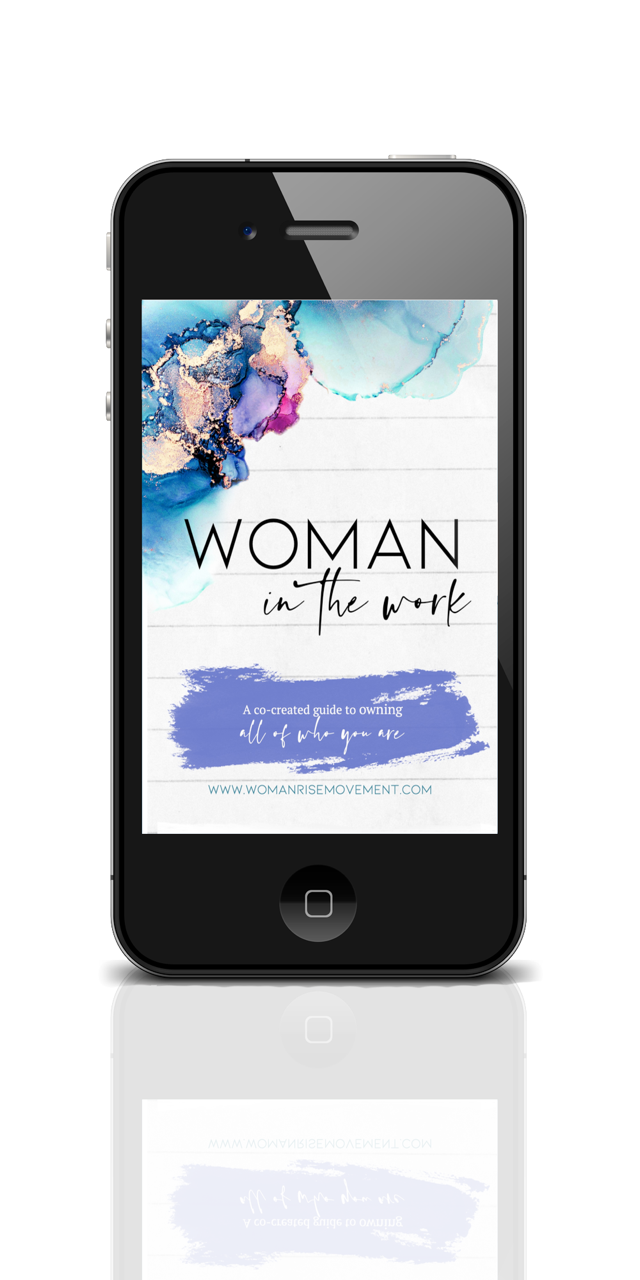 9 practical & deep ways to rise - right now
9 opportunities to be in the work of rising
9 authors sharing their unique & potent wisdom
9 ways to embrace the next chapter of your life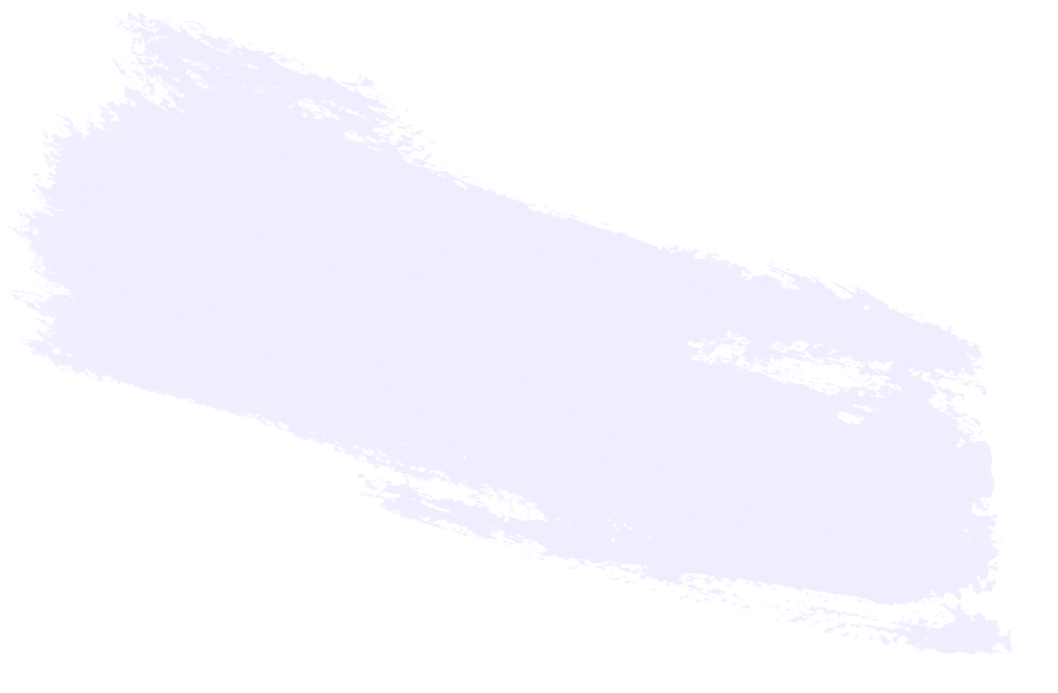 The digital workbook
is yours for $47
(valued over $297)
"It's an entire workshop in these pages,
I received so much!"
note : this is the workbook, not the book.
Your workbook will be downloadable instantly
and you'll have it access to a special introductory audio from Tara Lee, one of the Authors.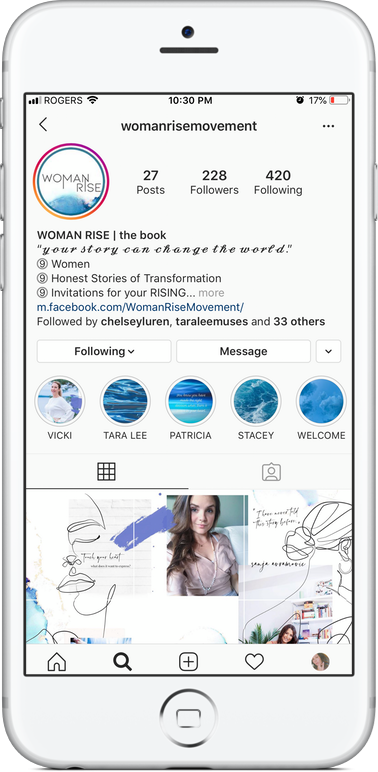 We invite you to join our movement.
A movement celebrating sisterhood,
individual success,
the rising of feminine & compassionate leadership.
We stand for the truth tellers.
We stand for the shame excavators who inspire unity by honouring uniqueness.
We stand for sharing our stories so others may rise and share theirs.
Together we rise.
visual brand & website created intentionally by YOOR MEDIA